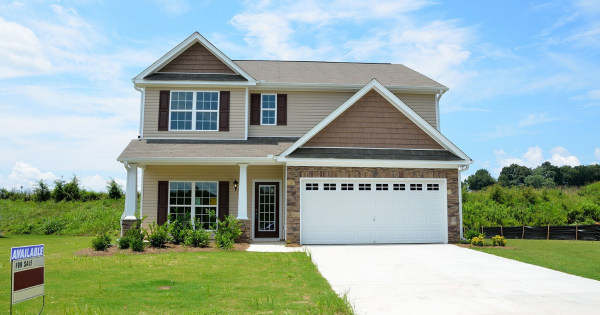 Being denied traditional mortgage loans can be devastating. However, it's happening more often than you might think. Ever since the 2008 financial crisis, traditional financial institutions have become more selective in their scrutinization of new borrowers. While it's understandable that mortgage lenders may have concerns about the credit histories of borrowers, this can make getting your foot through the door to be approved for a loan almost impossible.
This is becoming particularly challenging for young people today, as their credit histories tend to be spottier than those of borrowers in the past. Student loans and medical bills may affect your credit history — and if you've never made a major investment before, you might not have any real credit history to speak of. As a result, you might worry that your chance of being approved for a mortgage loan is slim.
However, you can secure real estate loans through a hard money mortgage lender. But finding hard money lenders can be more challenging than you might think. After all, you don't want to commit to working with someone you can't trust. With that being said, let's look into how you can find good hard money mortgage lenders.
1. Do Your Research Online
Although you may feel that you don't have hard money lenders in your area, this isn't the case. There are plenty of hard money lenders on the market; a lot of the issue with finding private lending is simply a lack of knowledge about who to trust. Look for hard money lenders with lots of positive online reviews and testimonials. Seek those that have easy to understand websites, FAQs, and blogs that can educate you about the issues surrounding hard money lending. You need to know that you can trust the lenders you're working with, and the more experience they have, the easier it will be for you to trust them.
2. Compare Lenders
You shouldn't settle on the first hard money mortgage lenders that you find immediately, even if they seem like the right lenders to work with. They may very well be the lenders that you ultimately choose, but before making the decision final, you must make comparisons. If a lender seems too good to be true, be skeptical and think about why this lender is able to make an offer significantly "better" than those offered by others. In the same sense, if a lender is overly aggressive and offers surprisingly high rates, they may not be the lender for you. As an example, the average interest rates for hard money loans in Atlanta are around 13.3%. If the rates are much lower or higher than this rate, you should question them.
3. Interview Lenders
It's a great idea to get on the phone with lenders and ask as many questions as possible before working with them. This way, you can get a sense of who you would be working with and ensure that they're people that you can trust. Although you should certainly ask hard questions of hard money mortgage lenders, you should also be prepared for them to ask hard questions of you. After all, the risk that is being taken goes both ways. Just as you are taking a chance on the lender, the lender is taking arguably a bigger chance when working with you.
4. Ask For Recommendations
It's a good idea to ask for recommendations from real estate agents who work with investors before you decide on the lender that you'll work with. These real estate agents have experience and furthermore want you to be able to buy a home. Therefore, it's within their best interests to recommend lenders that will be able to work with you, and can facilitate the purchase of the property that you're currently considering.
5. Ask Real Estate Investment Associations
Whether or not you're looking to flip a property, consider looking into your local real estate investment association (or REIA). Your local association can offer wisdom and experience, and will allow you to learn about local hard money lenders through people who know what they're doing.
Choosing a hard money lender can be intimidating, especially if you've never invested in property before. But remember: hard money lenders are there to help you. Once you find the right one to work with, you'll be able to invest in the property you want.