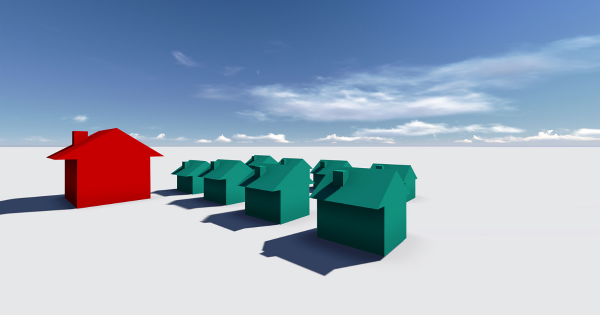 Statistics show the lockdown has had a devastating impact on the real estate sector. But that should not discourage fix-and-flip investors. A rise in work-from-home has seen a sharp increase in the demand for homes in suburban areas. This means that there are still a lot of opportunities that investors can capitalize on.
However, it is important to look at how the housing market is likely to change after the pandemic.
Pandemic Complicates House-Buying Process
After the economic disruption from the lockdown, lenders have been working to manage defaults and risks. The process of mortgage application was always lengthy. But now, it takes even more time due to additional requirements from banks.
Conventional lenders offer inadequate solutions for fix-and-flip investors. Many entrepreneurs want to start taking advantage of new opportunities as the economy reopens. Hard money loans/financing has a shorter approval process with minimal approval requirements.
Real Estate in Remote Locations
The lockdown led to the loss of many jobs. But the positive side is that many industries have been quick to reopen. And it appears that most people are looking to find new jobs in remote locations.
According to Forbes, many prospective homeowners are considering moving to places they previously overlooked. Large metropolitan areas like New York and Washington DC may experience reverse migration to other smaller cities.
The shift has led buyers to seek homes in warmer and less congested areas. Cities like Atlanta have reported an 8% rise in occupied office space in the third quarter of 2020. In other words, the migration may create new regions for real estate investing.
Increasing Popularity of Virtual Tours
Conventional house tours are not the best option for fix-and-flip investors. Social distancing rules have restricted regular house tours. But technology has been helping budding entrepreneurs come up with innovative ways to showcase the property. One of the tools is 3D modeling and video for virtual tours. The approach provides a realistic visual experience of the house without flouting regulations.
Flix-and-Flip Goes Digital
There has also been a rise in new listings after the pandemic. The increase is a result of the movement of people between urban and suburban areas. There is a lot of demand for housing, including the least active markets.
Digital technology is enabling fix-and-flip investors to get to buyers faster. The uncertainty of the housing sector has encouraged the use of data to analyze demographics and market trends. Even hard money mortgage lenders and private lending firms are also finding new ways to manage loan approvals.
Adapting to Market Changes
It is not clear when the economy will fully recover. Investors in the property sector have to adapt to changes as they come. In particular, entrepreneurs are looking for effective but low-cost alternatives to manage these new challenges. Now more than ever, investors need to work harder and smarter. Digital solutions and lending options, such as hard money loans, will become increasingly useful for real estate.
It's Time to Take up Opportunities
Taking advantage of opportunities in the housing market requires the adoption of new and efficient tools and processes. Other options, such as hard money loans, offer convenient alternatives with a speedy approval process. It allows individuals and firms to make decisions faster than with conventional lending programs.